Bulk contract maker
With our bulk contract creation function, you can quickly and easily issue up to 1000 contracts in seconds.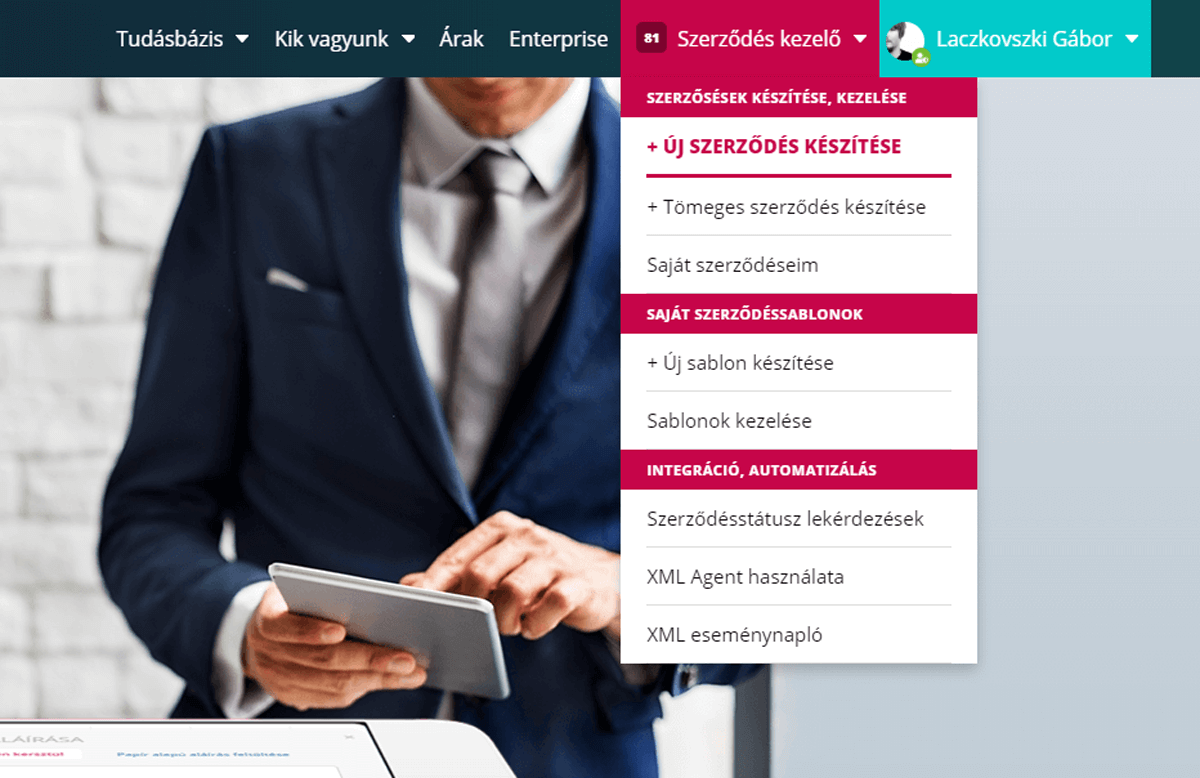 step
Open the contract management menu and click to the "Bulk contract creator" menu item.
step
Select which template contract you want bulk contracts from.
Using template contracts, you can quickly and easily generate contracts with unique variable content.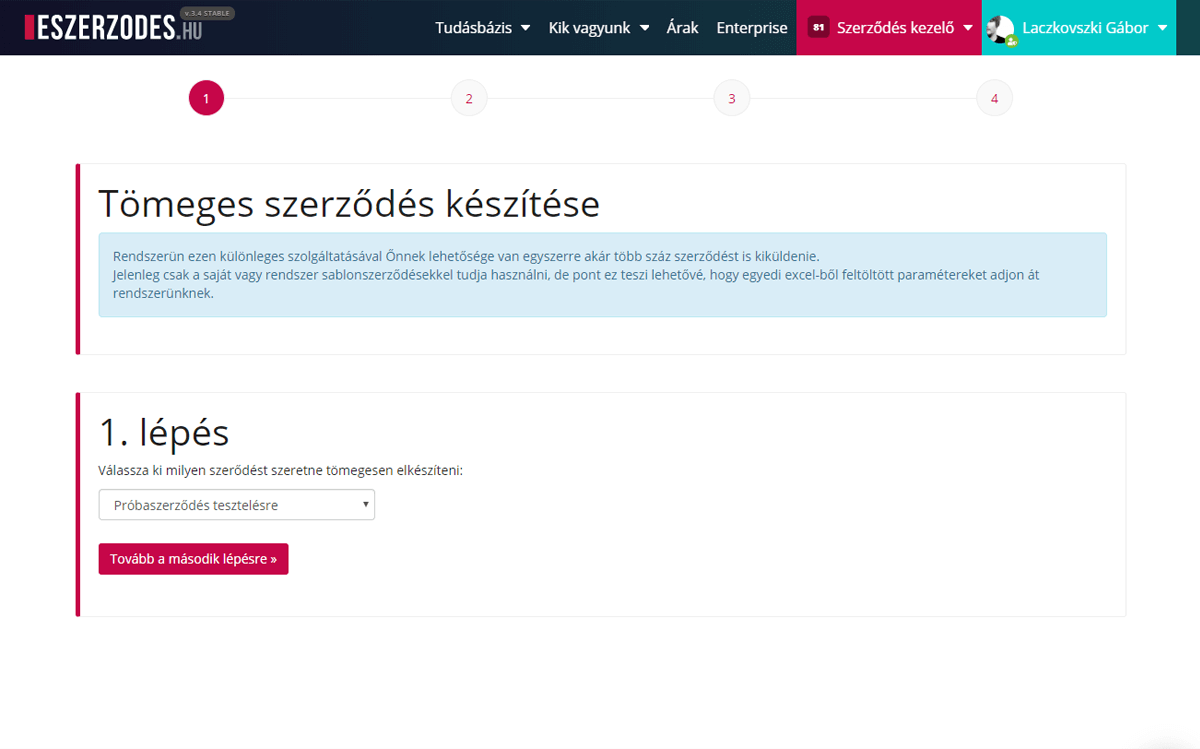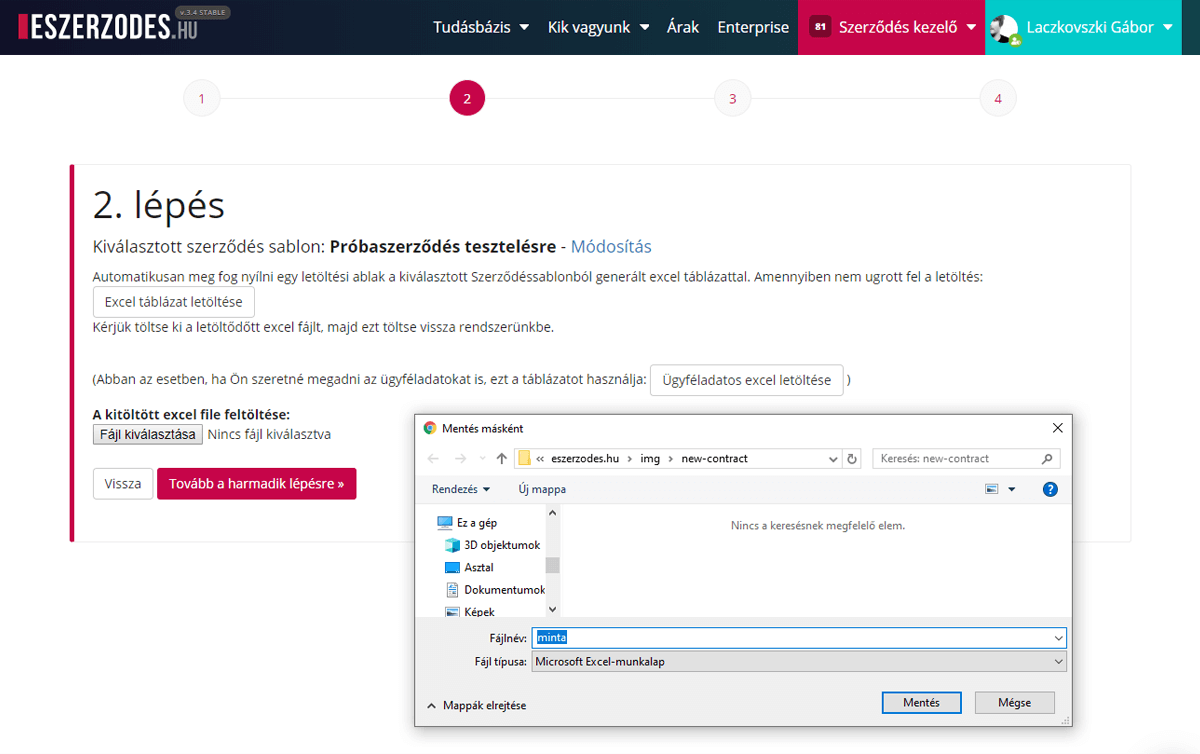 step
The system automatically generates two sample excels from the selected template, which contains the variable data. Download the version that best suits your purposes.
The two excel tables differ in that the second also contains the customer data columns, so contracts can be sent out in which you enter the customer data in advance.
Tip: Obtaining customer data is an additional task for you from an administration and GDPR point of view, so we recommend that you use the simplified contract sending.
step
Open the excel table and fill in the data row by row.
We have prepared an example line for you, which shows you how to upload the data. Please remove these unnecessary rows from excel.
You can only upload 50 excel lines at a time, so please divide the file by 50. In any case, keep the header columns.
Finally, upload the excel file and go to the next step.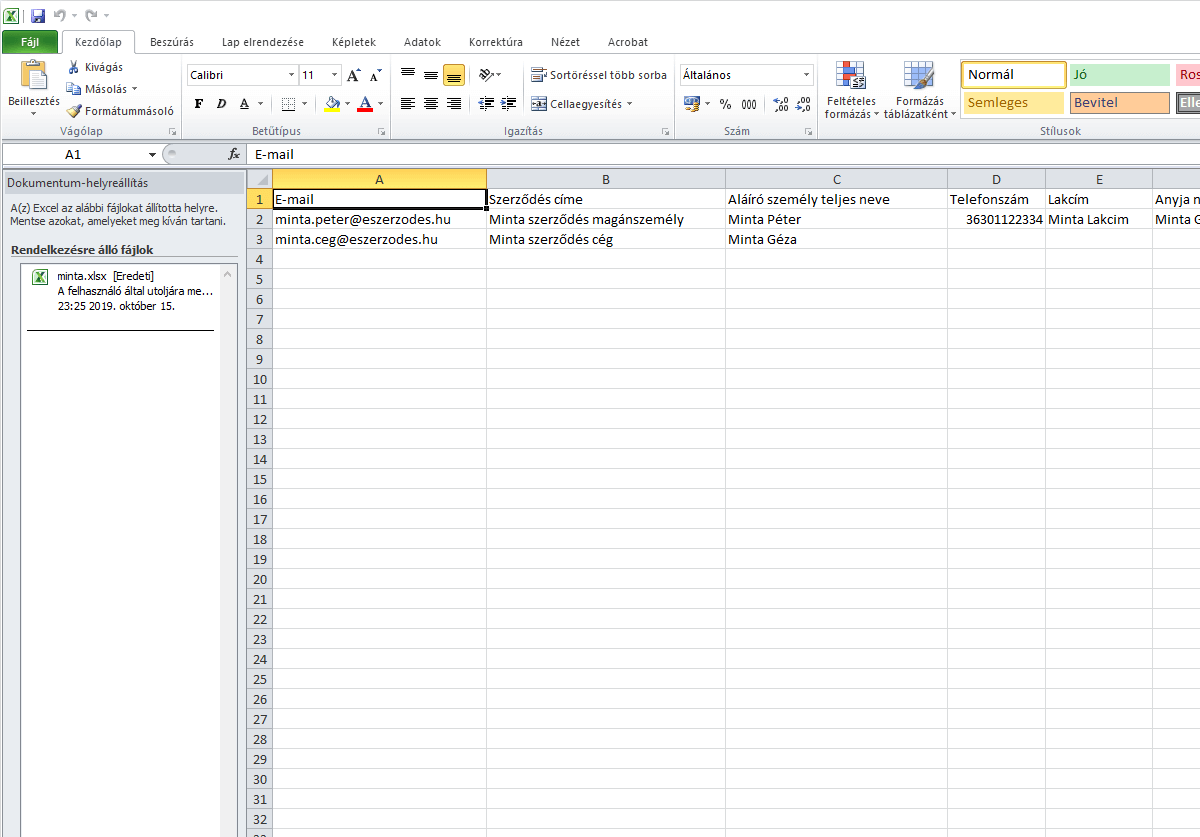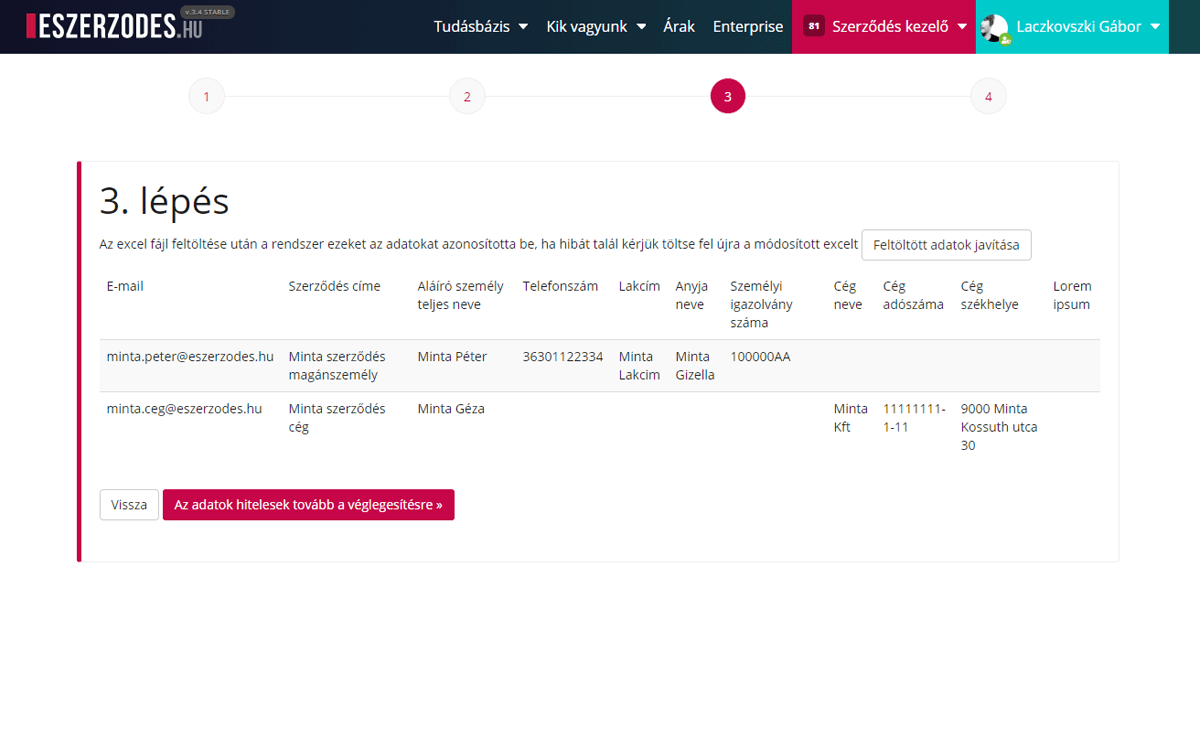 step
On the control page, please check whether all the data has been read correctly by our system. If the data needs to be corrected, go back to the previous page and repeat the Excel upload with the corrected data. If you found everything correct, press the finalize button.
step
In this step, you sign all the contracts in advance so that you don't have to sign a lot of contracts one by one later.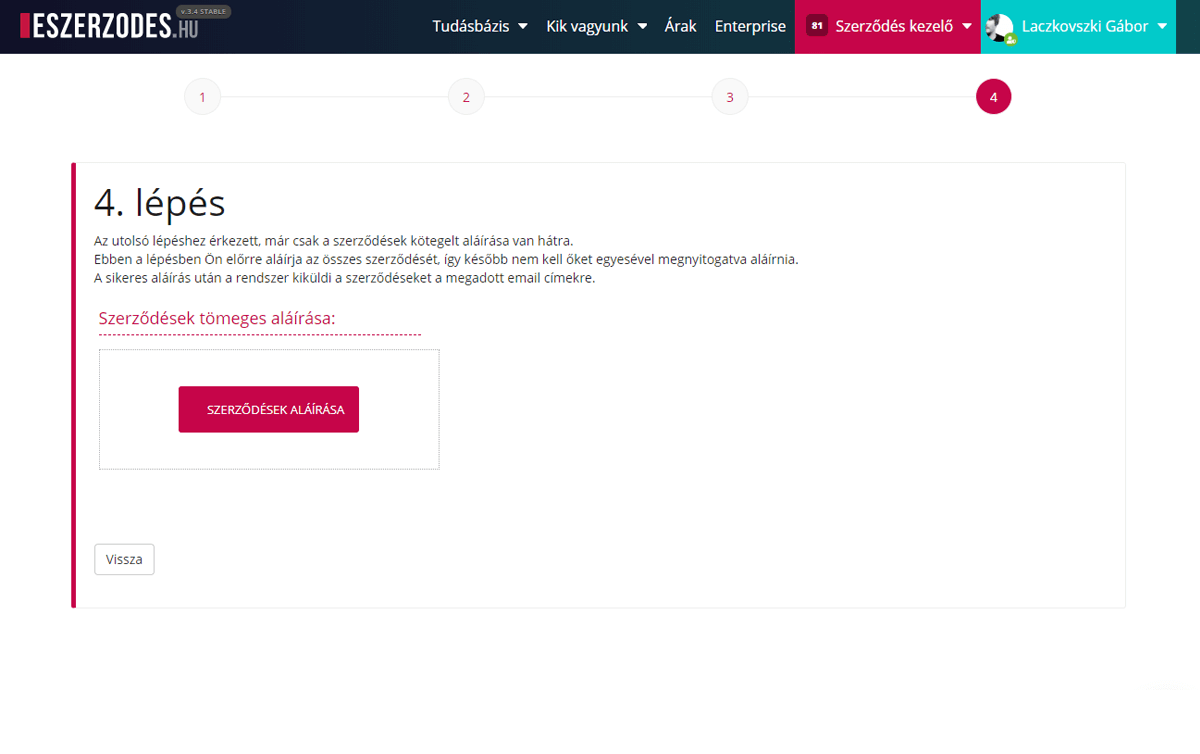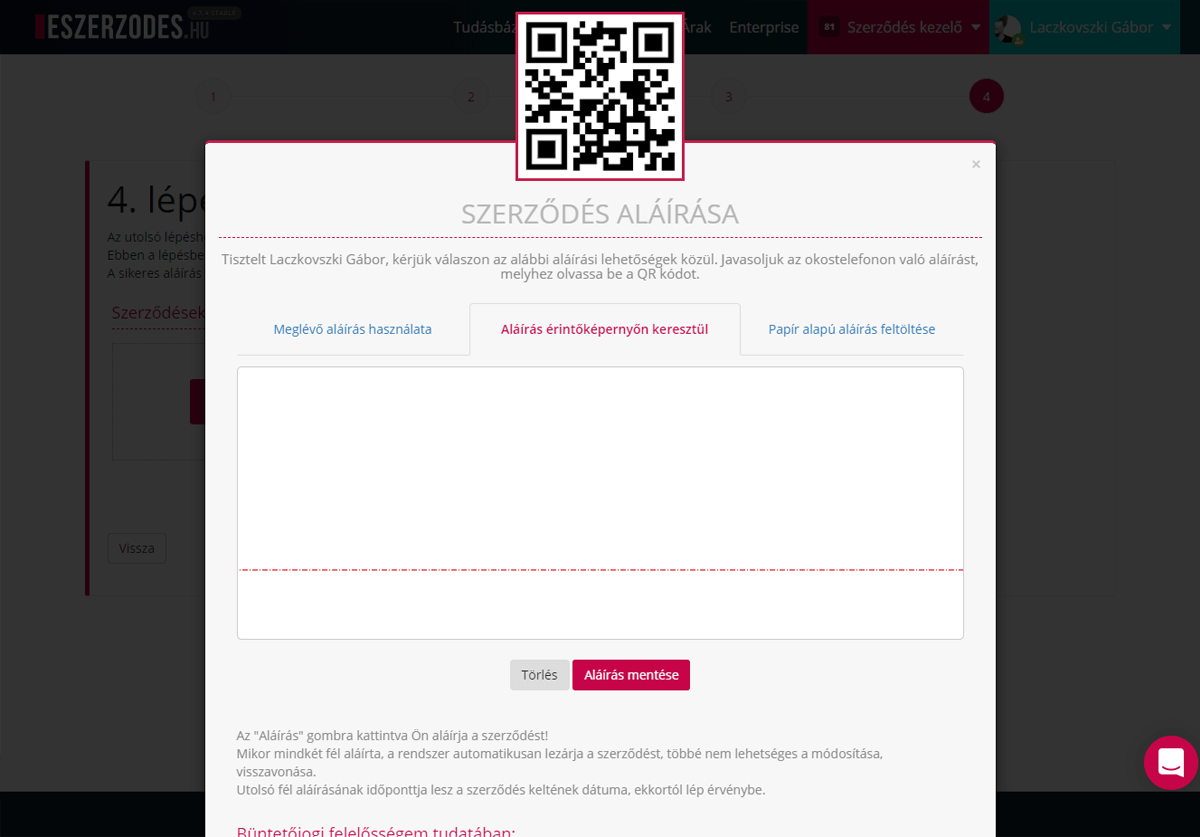 step
By clicking on the signature button, the usual signer interface awaits you, with the signature of which our system generates and delivers the contracts to the specified email addresses.