Creating a new contract
In our system, you can easily create a new contract in seconds, which is automatically sent to the email address of the partner of our system.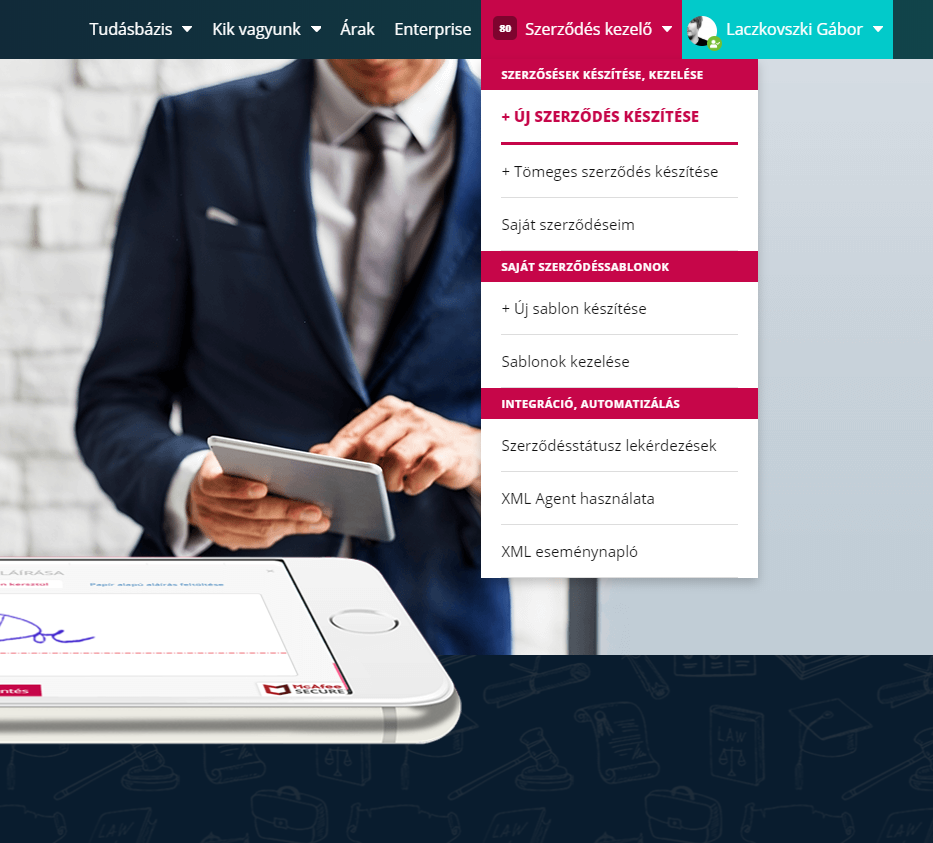 step
Open the contract management menu and click to the "Create a new contract" menu item.
step
Give the contract a title and select a template contract or upload your own PDF.
Using template contracts, you can quickly and easily generate contracts with unique variable content.
Tip: Your PDF file does not have to contain the signature section, because it is added by the system.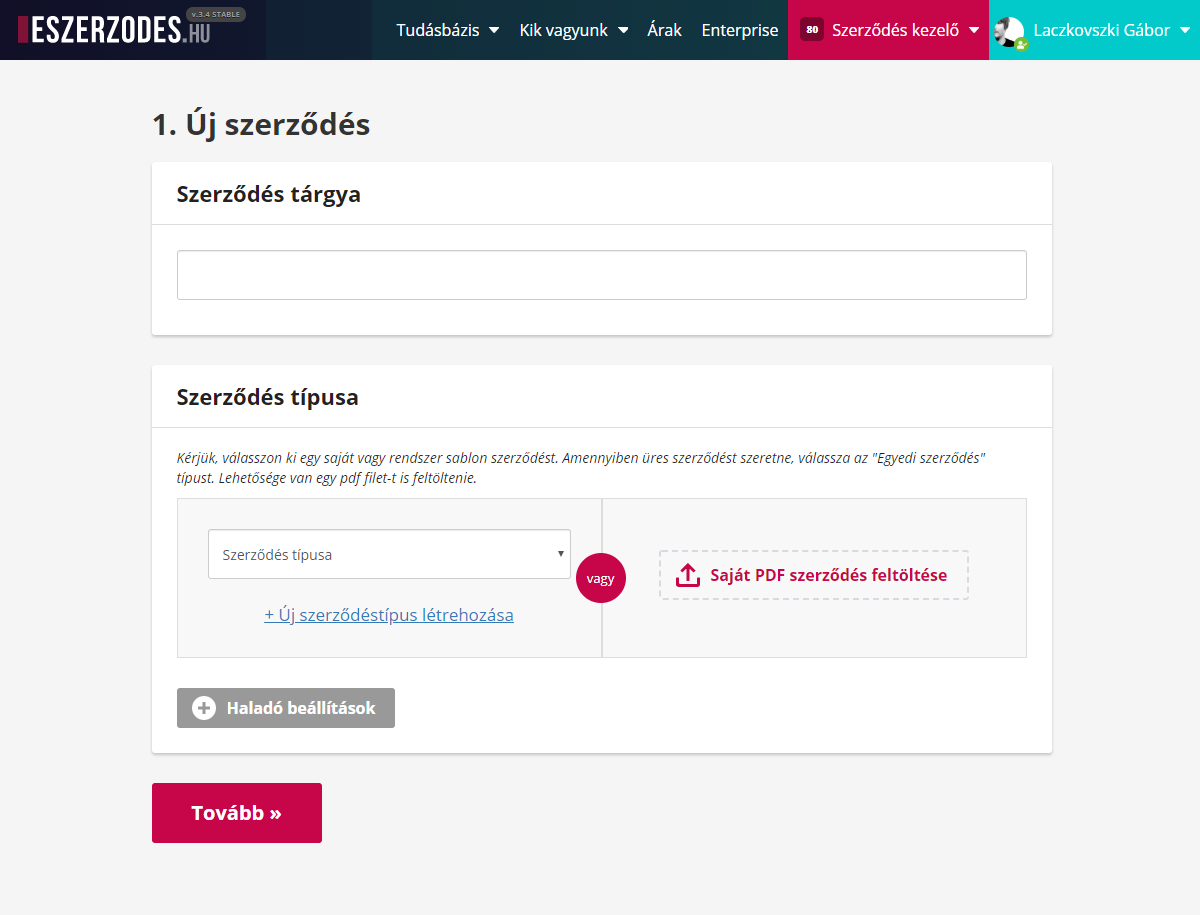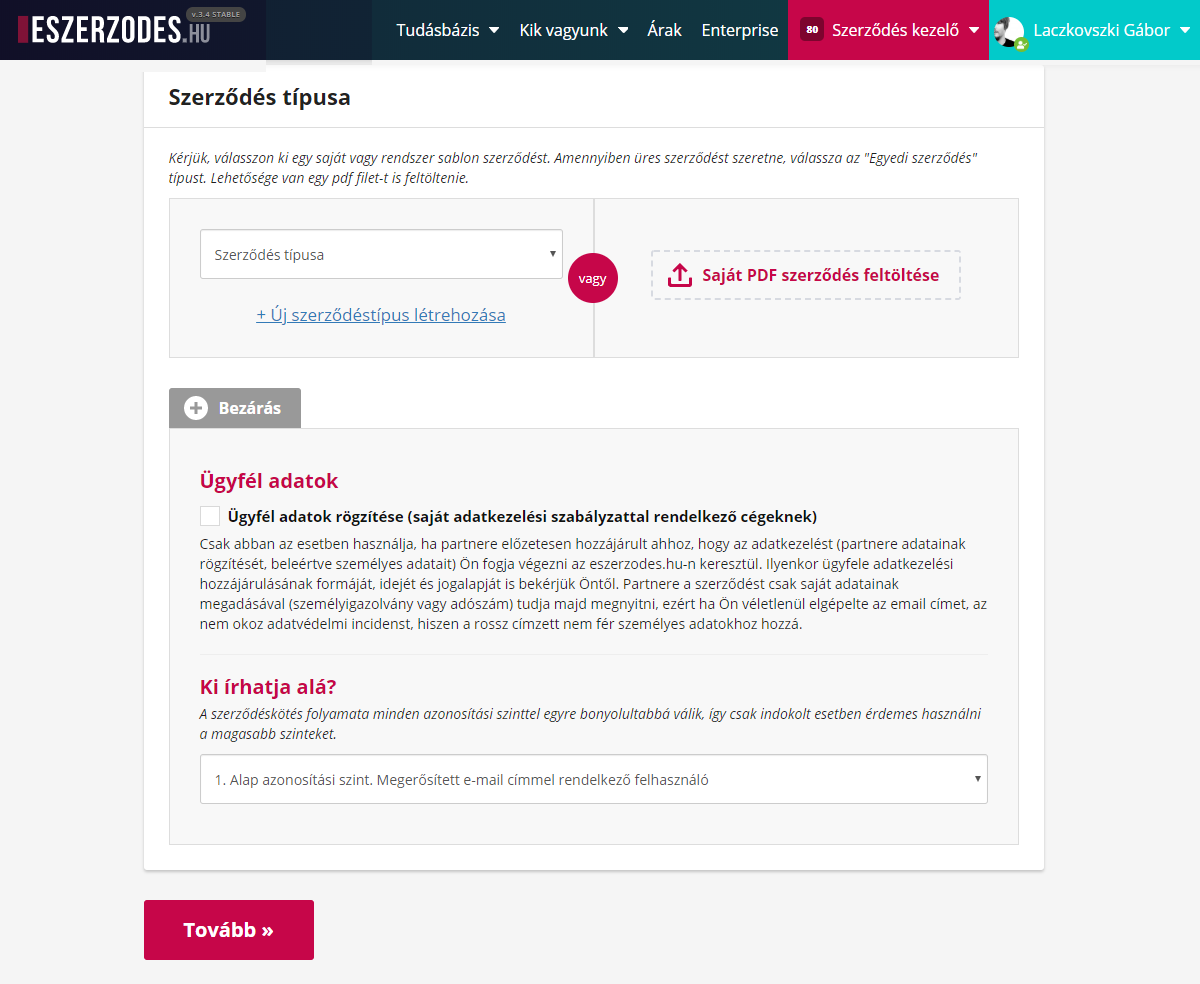 step
Advanced settings
If you want to fill in your partner's data in advance, select the "Record customer data" check box.
Customer data is included in the contract, so with GDPR in mind, these contracts can only be opened with a password. The password will be the tax number in the case of a company, and the identity card number in the case of an individual.
They also have the option of 3-level profile identification. In this case, only the person who has identified himself in the designated manner can sign. Email and other network data are the basic identification. The second level is telephone identification and the third is e-ID login.
Tip: The second and third identification levels make the contract process more difficult, so it is recommended to use them only when necessary.
step
Fill in variable data and enter the partner's email address.
In the case of "Recording customer data", you must also enter the customer's data and the data management data.
If you have filled in everything, close the contract and sit back, because our system automatically handles the entire contract process from here on.