Salesautopilot integration
With SalesAutopilot, you can coordinate different software and processes. From now on, WiredSign.com as well, providing a uniform, legendary customer experience to its interested parties and customers.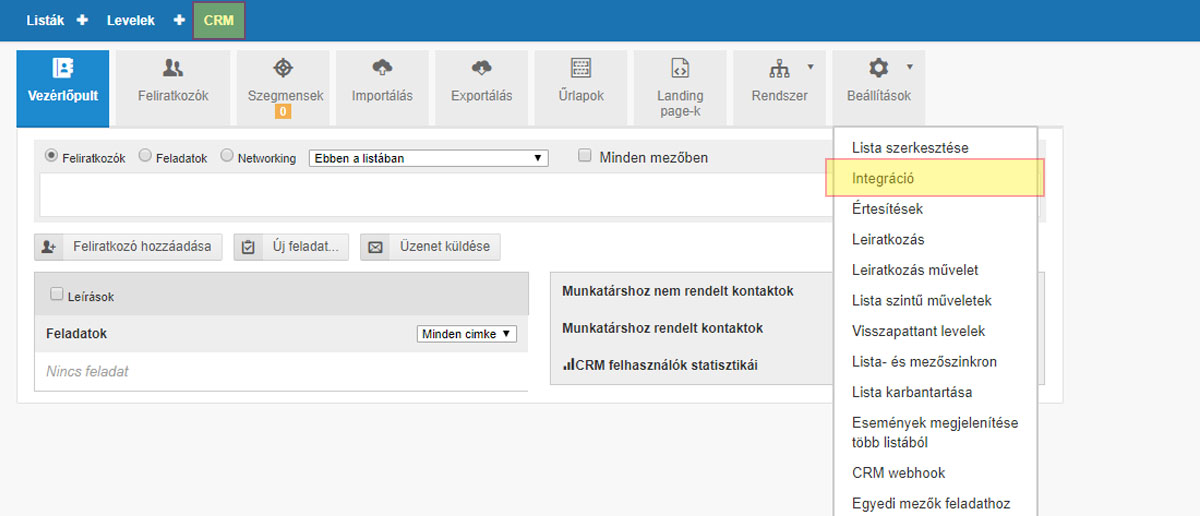 step
Open the list you want to link from the left menu, then click "Integration" in the "Settings" drop-down menu.
step
In the integration settings, select WiredSign.com.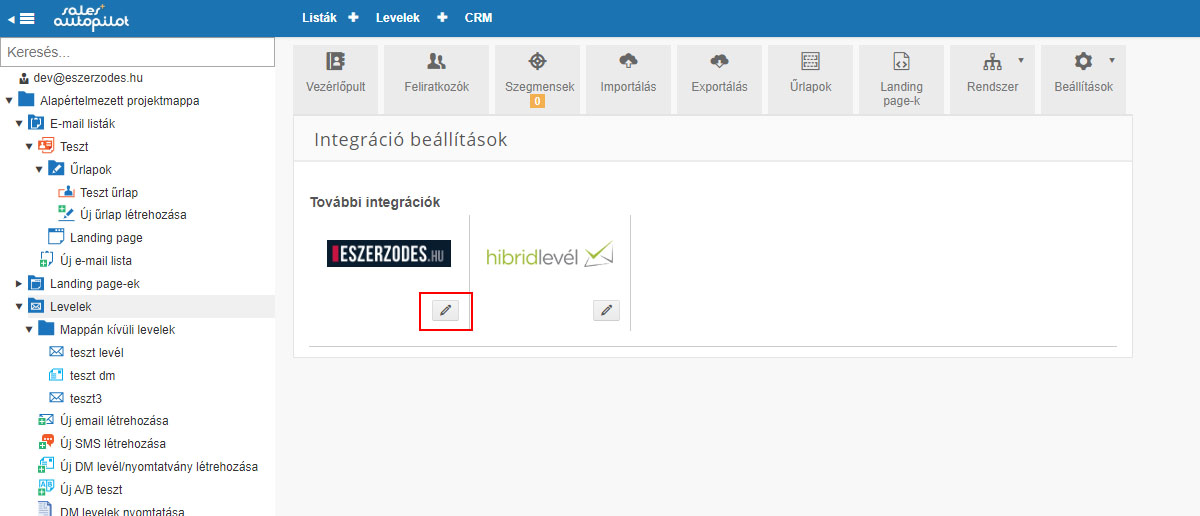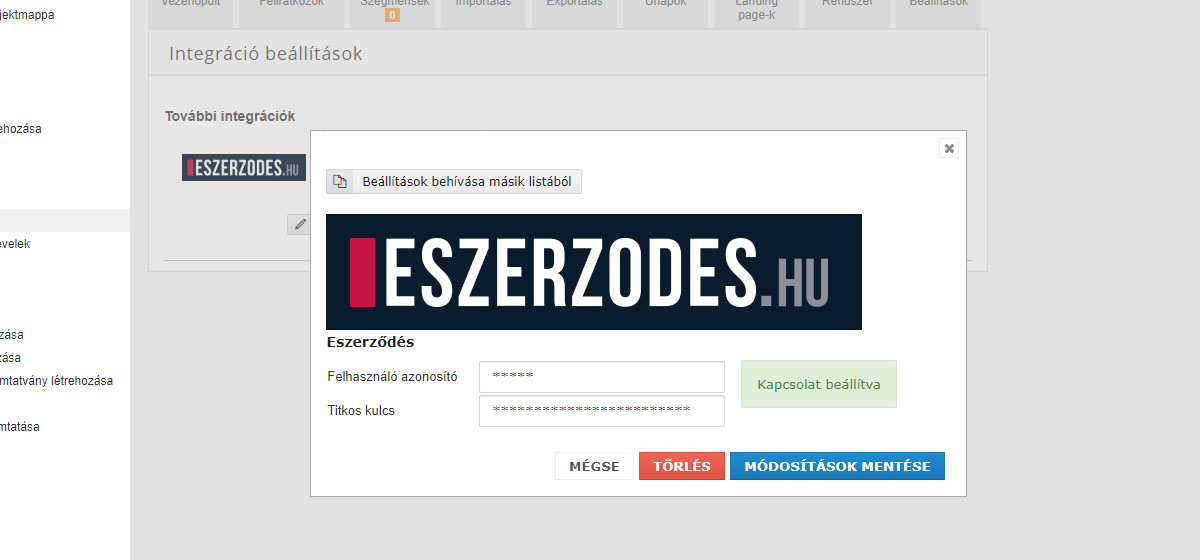 step
Set the "User ID" and the "Secret key", which you can find in the system of WiredSign.com. (Next point)
step
You can find this key pair on WiredSign.com under "Contract manager" - "Usage of XML agent" under "Custom PDF XML schema".

Key pair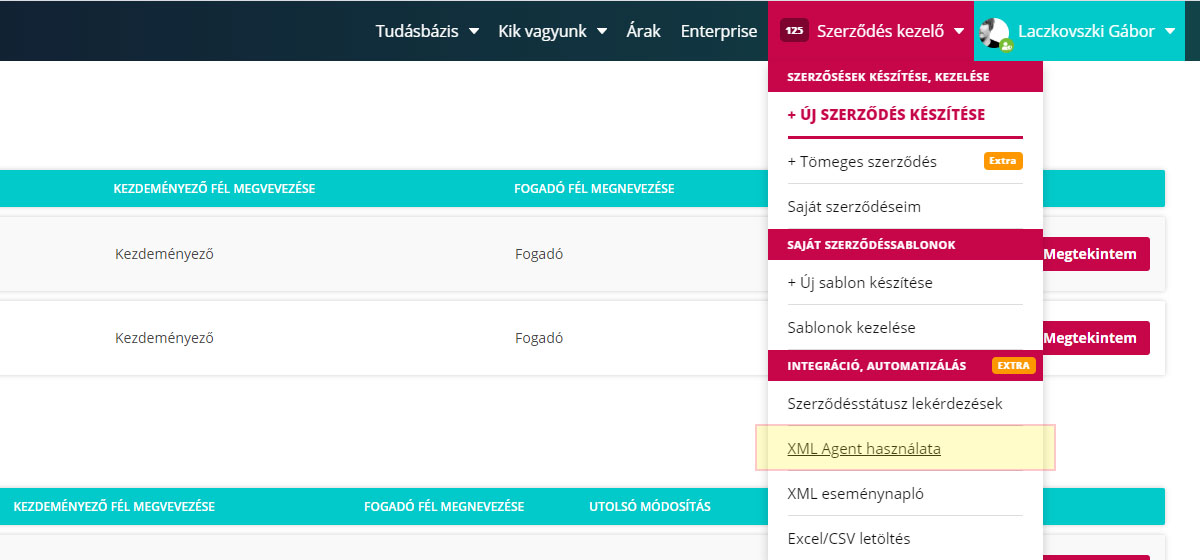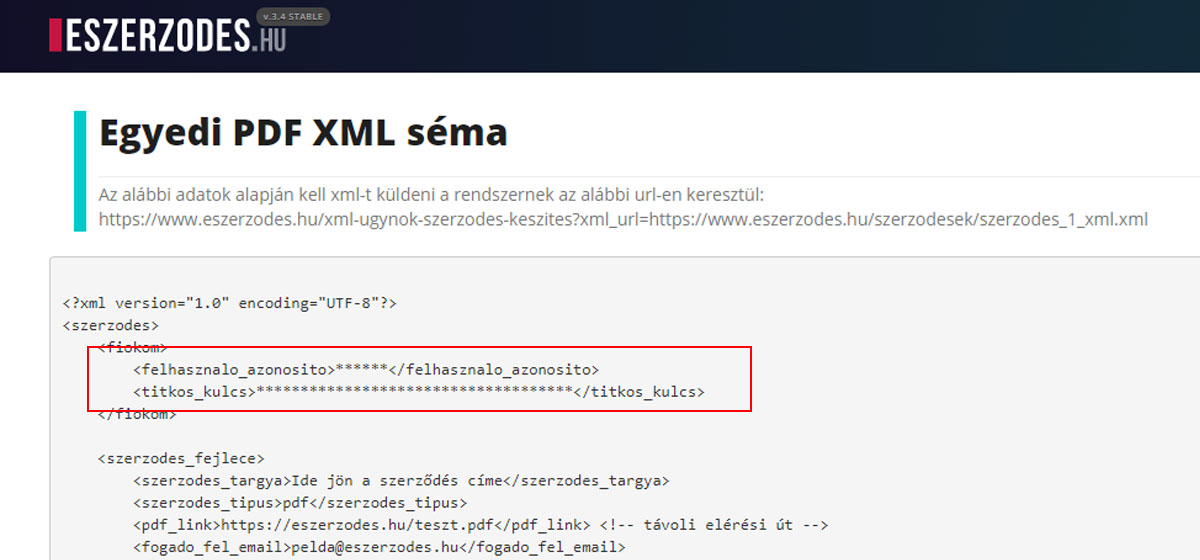 step
The key pair can be read from the top part of the code.
step
After recording the key pair, go back to the "Edit list" menu item on the "Settings" tab for the list you want to link.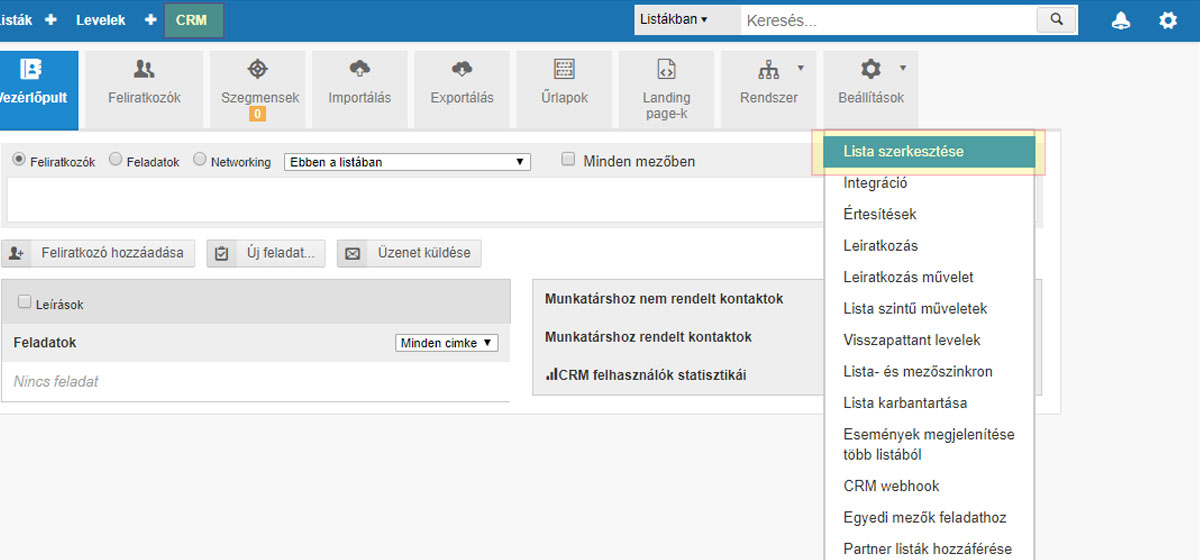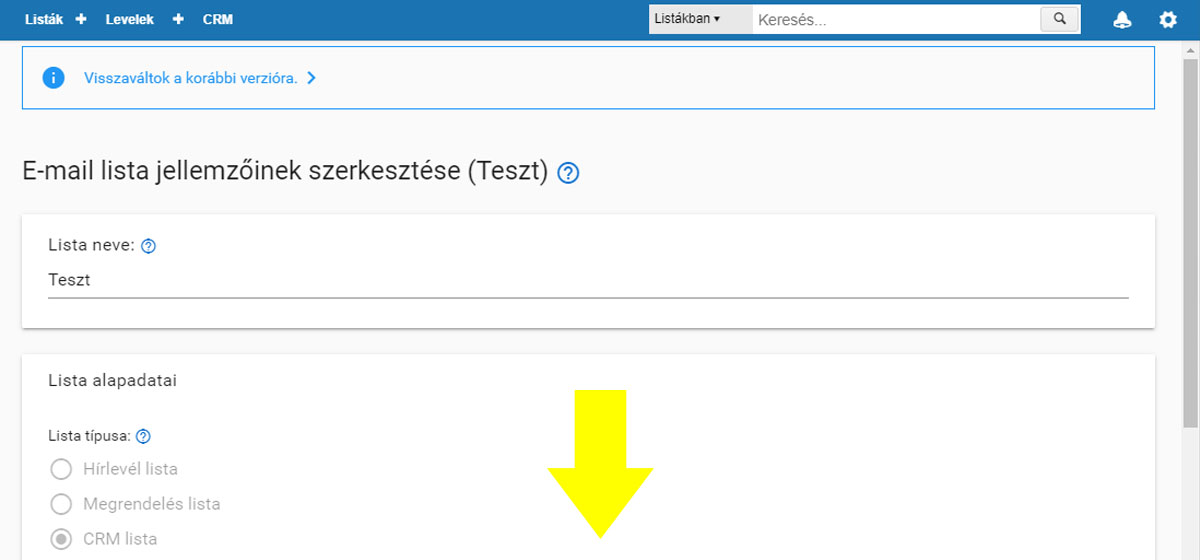 step
You have reached the current "Email list editor", where you need to create a File type data field. This will include the "raw", i.e., unsigned contract, which SalesAutopilot will transfer to the Contract system. This is below the fold, so please scroll to the bottom of the page.
step
Click the "New field" button to add a new field to the list. This field should be of the File type and should be given a descriptive name. When you're done, don't forget to save the list with the "Finalize above data" button.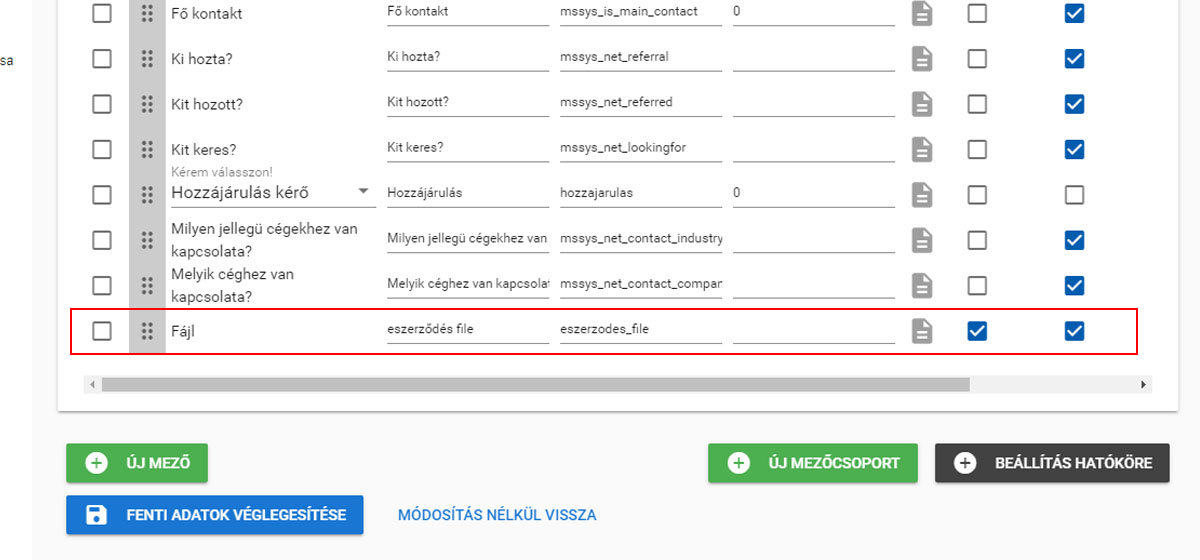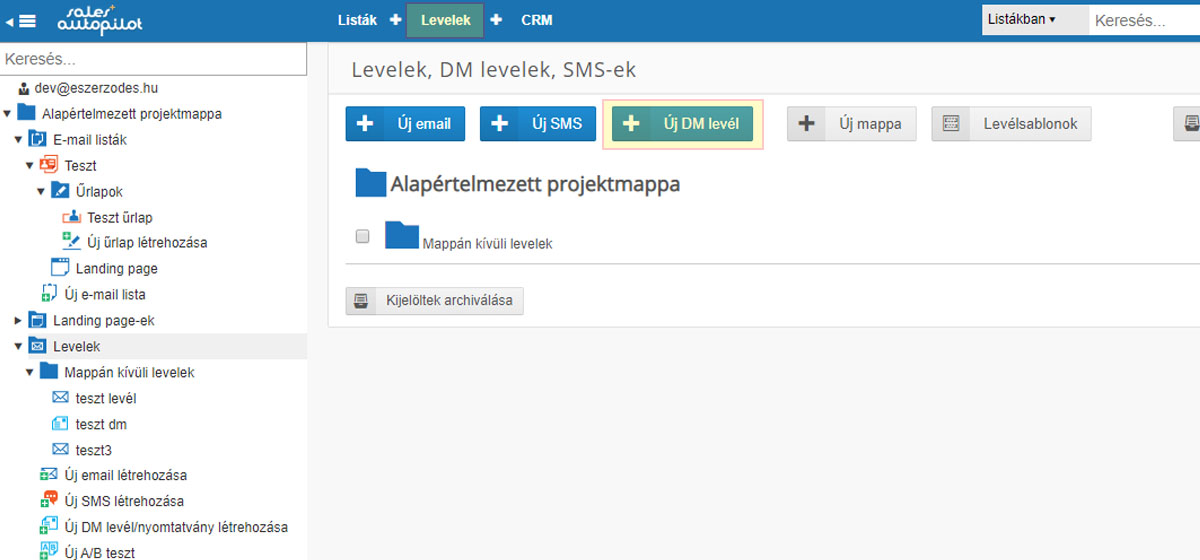 step
Go to the "Letters" main menu and create a DM letter with the "New DM letter" button.
The contract will be prepared from this template. Just focus on its content, it is not necessary to enter the data of the contracting parties in the header, nor to leave room for signatures. Our system will generate this for the document.
step
When done, press the "Create New Timing" button.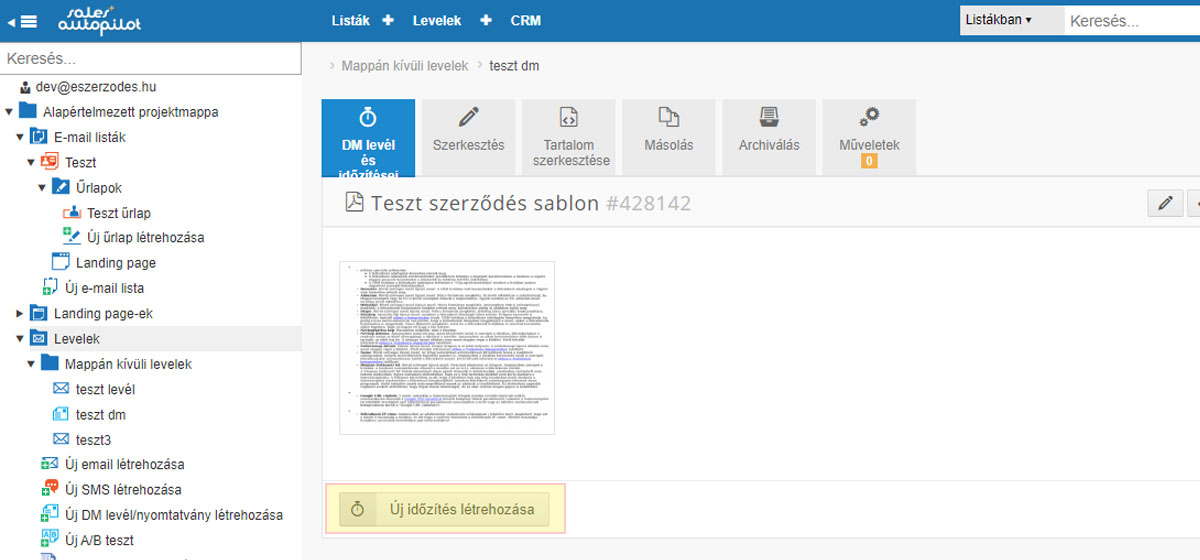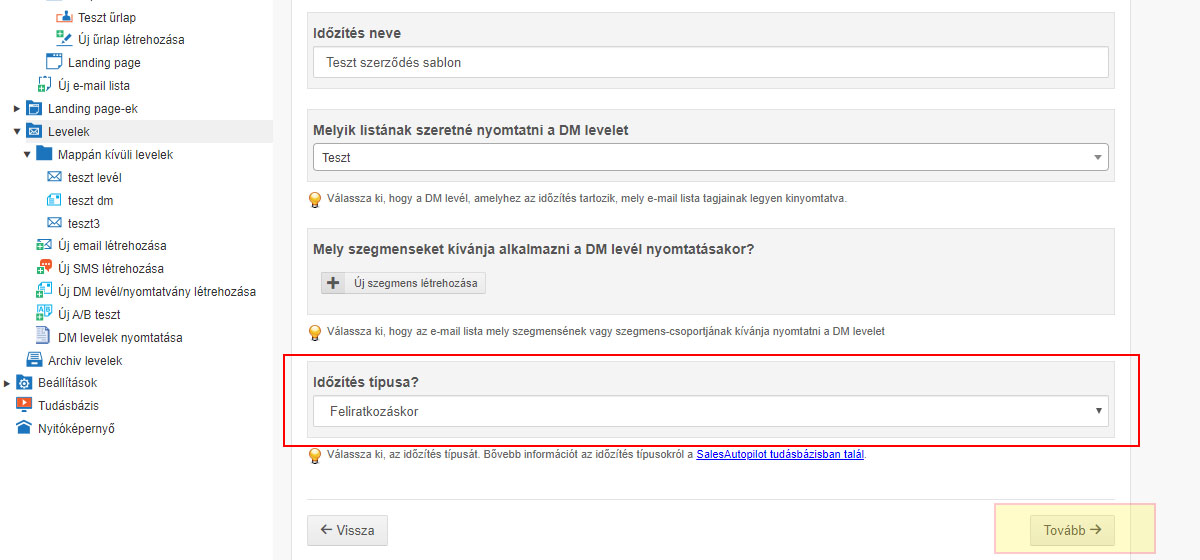 step
Set the conditions and events for the automated sending of the contract, then click on the next button.
step
Select the output of the DM letter that you created in point 8.
After that, set the subject of the contract, the email address of the Receiving Party, which is usually the variable data called "[email]" in the SAPI system, and the field code of the other data of the contracting party. When finished, save the settings.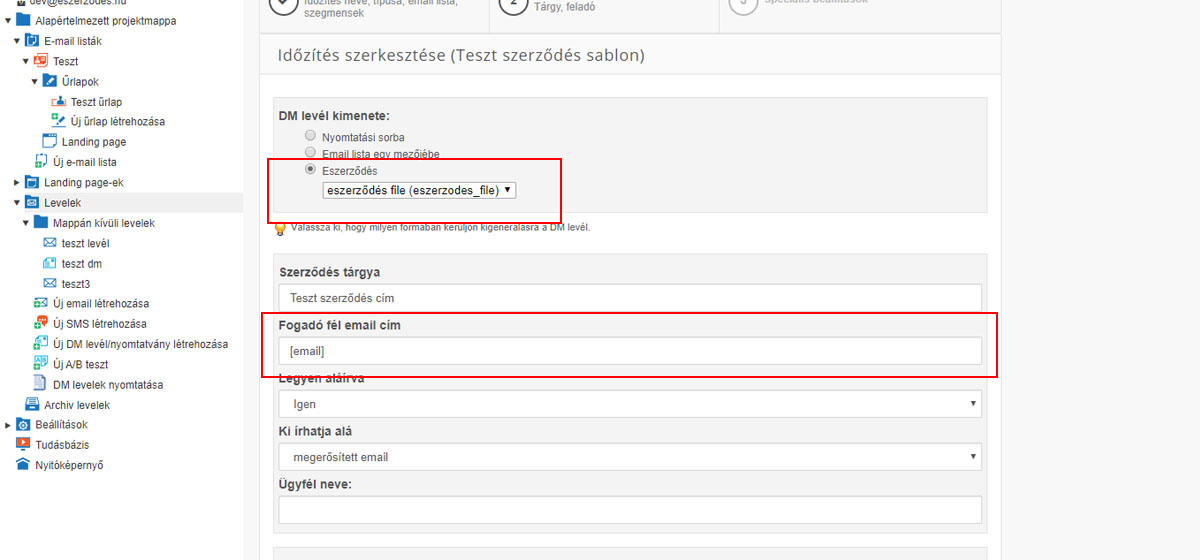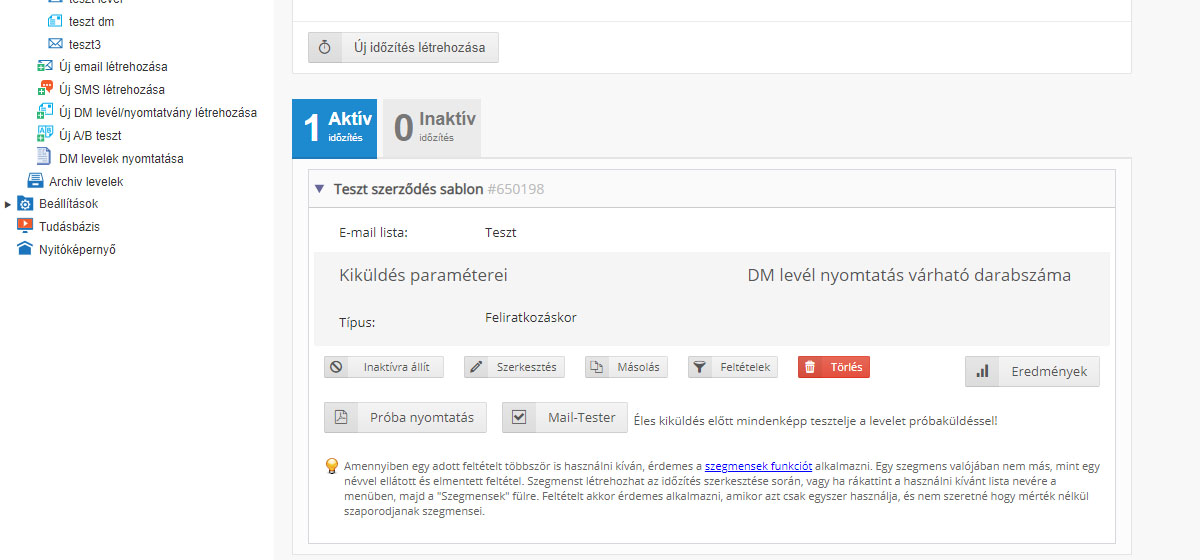 step
If you've set everything up correctly, you should see this screen. All you have to do is test the settings.
If you have encountered obstacles, you should check the fulfillment of the set condition and the XML event log in the system of this contract.